The Colourstrings® cello method by Csaba Szilvay transforms learning to playful activity. It aims at providing an environment which takes into consideration the child's own development and nurtures a joyful and responsive attitude to music. The method uses a colour for each string and focuses on teaching children rhythm and technique on open strings while gradually introducing them to more advanced skills.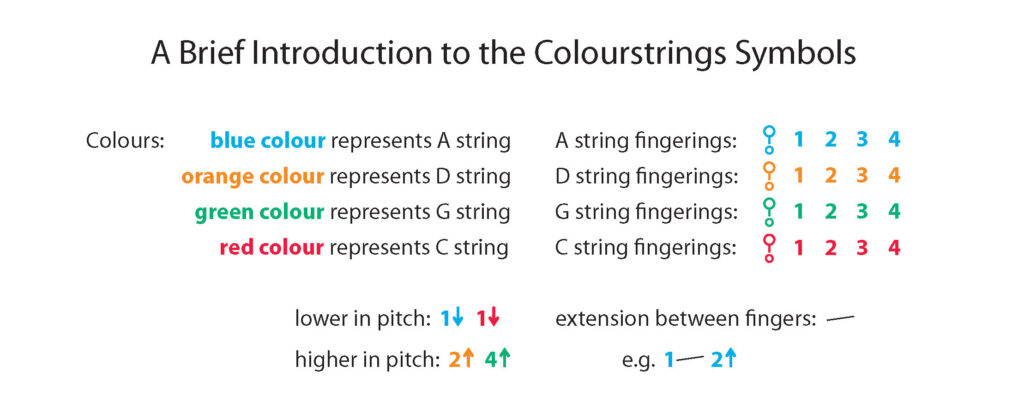 From the basics in the Cello ABC Book A the method proceeds gradually to Book B which is an extensive tutor including 145 pages. It introduces pieces in positions where the melody can be played with natural harmonics. This will greatly help the student to develop correct intonation.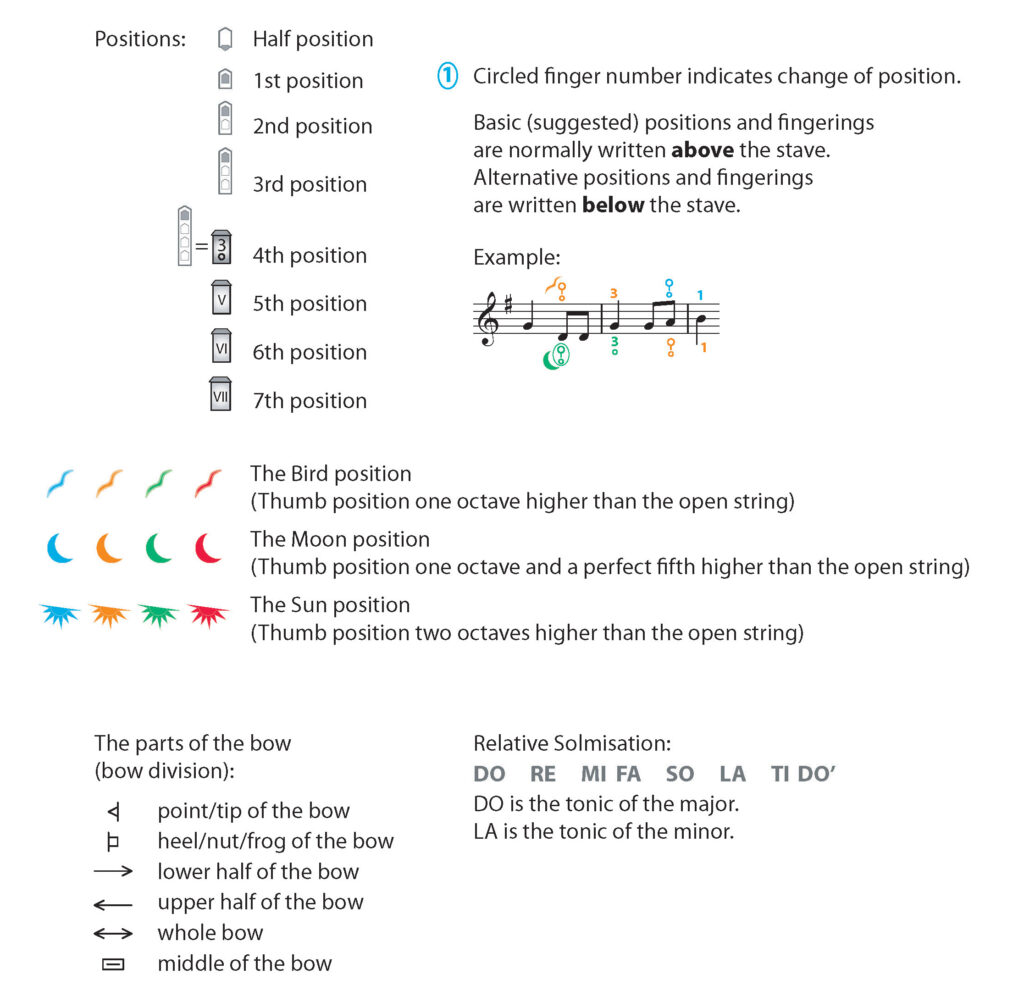 In Book C many of the songs are notated so that they can be played as a duo with the teacher or another student. Book D (alongside with Book C) contains folk songs from at least 20 countries or regions. Duets also include short excerpts by Kodaly and Bartók. The extended position is introduced via the use of harmonics: no finger pressure – no hand tension or strain. Shifting and melodies transposed to many different keys appear in positions 1-7. Books E, F & G use the traditional notation. Several exercises are in the form of a duo, and the principle of transposing goes along all the way in these extensive books.
Daily Cello Technique provides a concise way to develop technical skills on a daily basis. One exercise from each of the 14 chapters (bowing, fingers, shifting, intonation, scales, modes, tone quality, vibrato, harmonics etc) provides a 20-25 minutes cello work-out.
Piattini is Alfredo Piatti's Etude in D major to be practiced one bar at a time – a motivating way to master the whole fingerboard from an early age.
Duettini for two cellos by László Rossa and Csaba Szilvay brings along chamber music from the very beginning. In these 15 miniature duos, the easy cello part is taken from the Book A and consists of only open strings and natural harmonics. This part is to be played by the beginner, whilst the second cello part is intended for an advanced pupil or the teacher.
Repertoire for cello from English-speaking countries by Maryan Balkwill is a series of repertoire of well-known songs, divided in four two-part volumes: songs without a stave, pentatonic songs, children's songs and easy diatonic songs. They follow the principles of the Colourstrings method and can be used without any previous knowledge of the method.