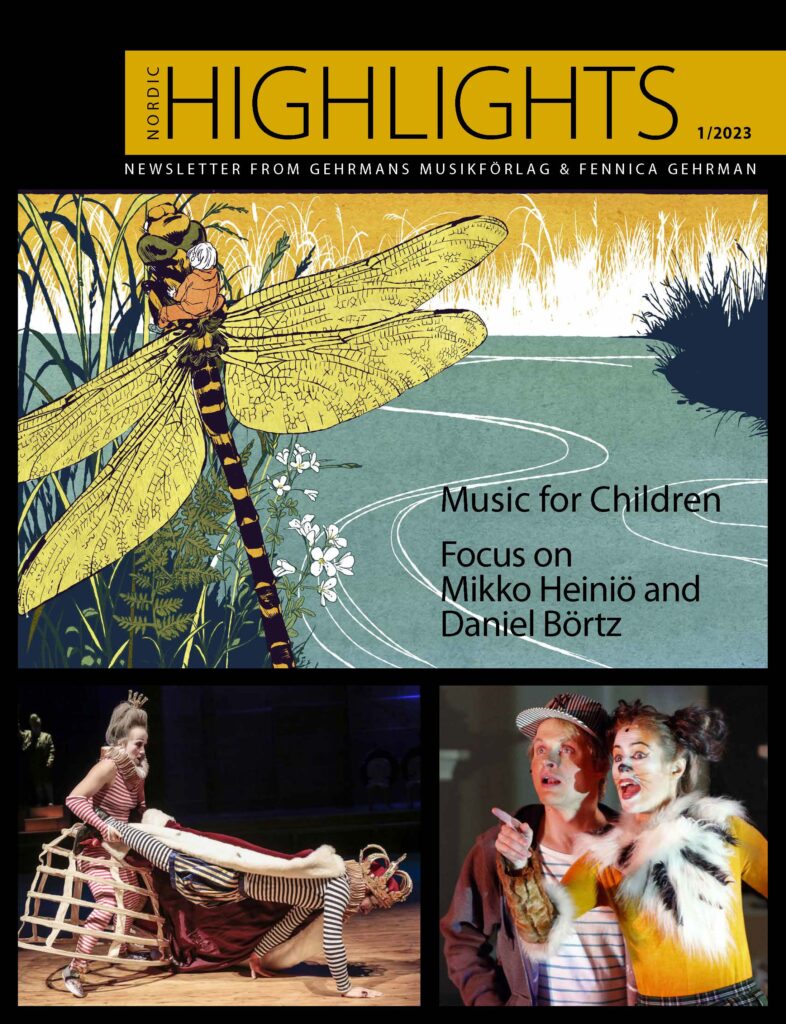 Highlights 1-2023 contents:

News
Seven Questions for Mikko Heiniö
Daniel Börtz at 80
Repertoire tips – music for children and families
Reviews
New publications
Subscribe!
Subscribe to learn about our composers, their works, news and new publications.
Highlights is our newsletter focusing on classical and contemporary music from the Nordic countries. You can read the most recent Highlights and find here in-depth material of music presented in it.
Focus on Mikko Heiniö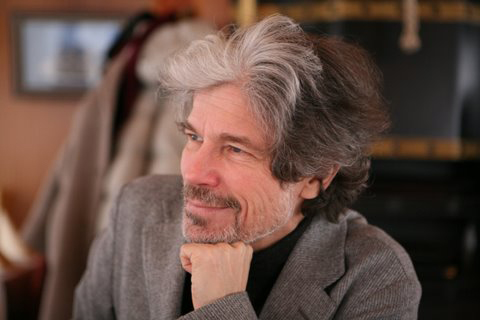 Read more about Heiniö on our composer page.
SELECTED WORKS FOR HIRE:

Alla madre
for violin and orchestra (33′)(2007)3333-4331-13-hp-str
Koraaleja (Chorales)
(2021) Dur: 48′
for kantele, baritone, violin and string orchestra
Concerto for Violin, Kantele and String Orchestra
(2021) Dur: 25′
Event Horizon (2012) Dur: 14′
for wind orchestra & mixed choir (ad libitum)
Maestoso
Variations of a fragment by King Eric XIV (2008) Dur: 9′
3333-4331-13-hp-str
RECENT PUBLICATIONS:

Alla madre, piano reduction for violin and piano, with solo part
Mot natten (Towards Night) for cello and guitar
April Evenings for Black Twins (Sonata for two pianos)
Kun pojat… (When the Boys…) for organ
Music for Children and Families
Fennica Gehrman's catalogue includes several works which are designed for young audiences. Apart from the repertoire presented in our latest issue of Highlights there are also these lovely works to remember:
Pekka Jalkanen: The Trip to Panama (Oh, wie schön ist Panama)
(1989) Dur: 28'
Text: Janosch (in Finnish, Swedish, English or German)
A musical fable for narrator, treble recorder, harpsichord and ensemble: fl/afl/2perc/str(44321)
A delightful, throughcomposed musical fable based on a charming story of friendship and adventure by Janosch. A bear and a tiger are taking a trip to the Panama of dreams. In the course of their exciting adventure, they meet live beasts of the forest and learn new things. The music takes the form of a set of variations in which the musical texture moulds itself around the events of the plot.
Ilkka Kuusisto: Muumiooppera/Die Muminoper/The Moomin Opera
(1974) Dur: 65'
Libretto: Esko Elstelä after Tove Jansson (in Finnish or German)
7 soloists, 2 other roles, dancers and orchestra: 1111-2111-02-hp-str
A jolly opera based on the children's book Moominsummer Madness by Tove Jansson, in which a nearby volcano causes a massive wave to flood Moominvalley. The Moomins and their friends take refuge in the opera house as it floats by and begin studying this vocal art. Kuusisto's music gleefully borrows from many genres and introduces its young audiences not only to traditional opera but also to oratorio, operetta and even dance music.