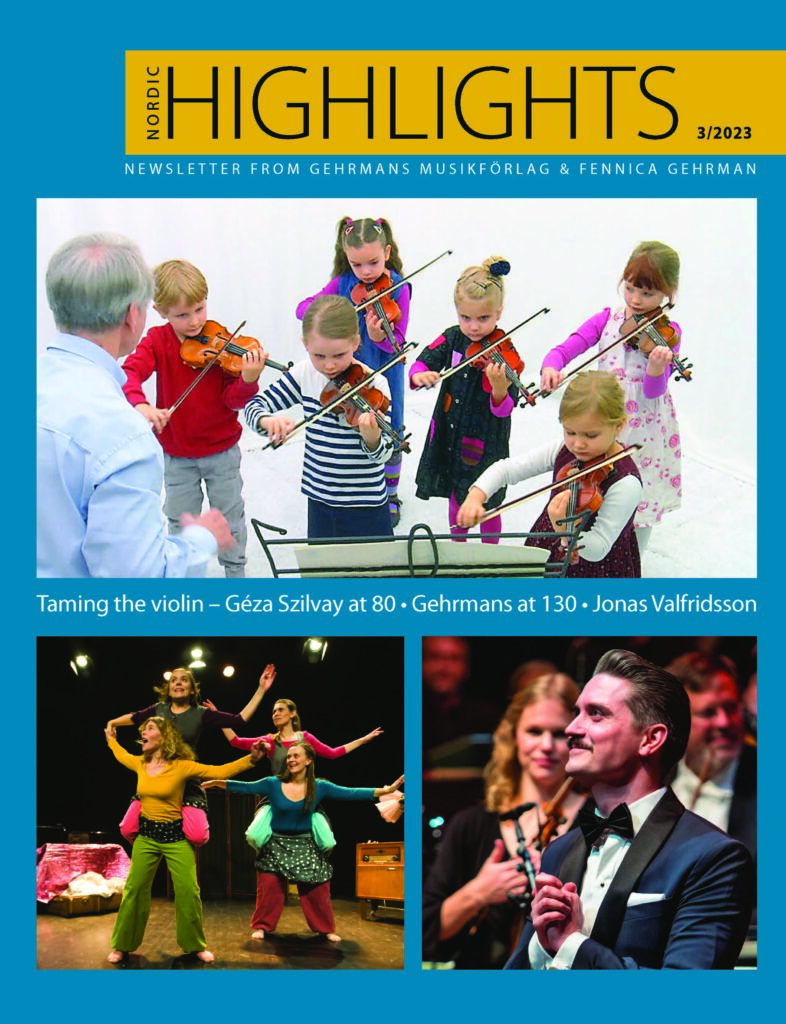 Highlights 3-2023 contents:

News
Géza Szilvay – the taming of the violin
Seven questions for Jonas Valfridsson
Repertoire tips – works for voice and orchestra/ensemble
Reviews
New publications
Subscribe!
Subscribe to learn about our composers, their works, news and new publications.
Highlights is our newsletter focusing on classical and contemporary music from the Nordic countries. You can read the most recent Highlights and find here in-depth material of music presented in it.
Focus on Géza Szilvay and the Colourstrings violin method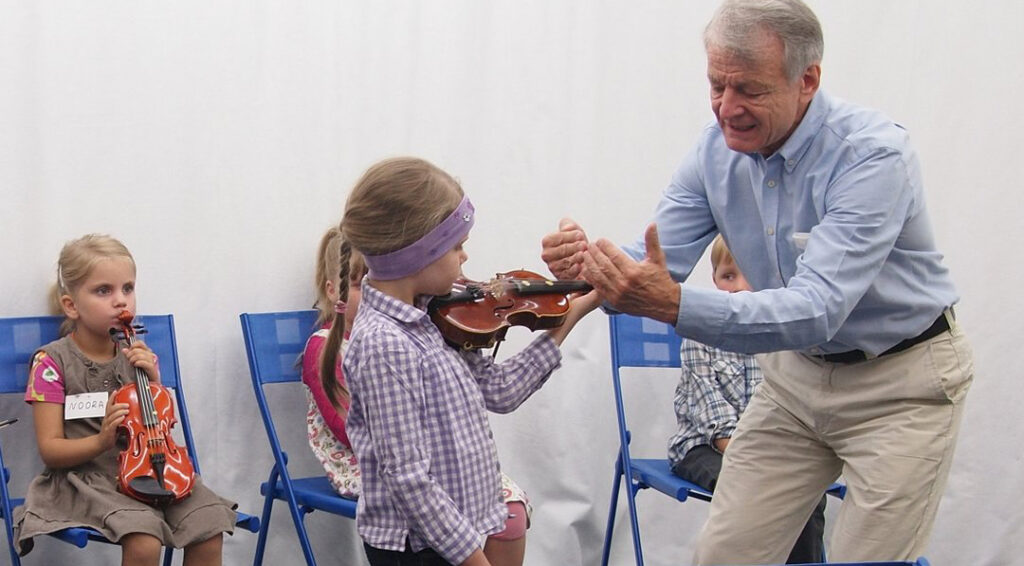 Géza Szilvay turned 80 in September. Read more about his extensive work on our Colourstrings page.
The Colourstrings violin method is now complete including tutorials and a wide variety of additional teaching materials.
The Book G5: Sixth and Seventh Positions is the last one of the five G Books focusing on technique in high positions and includes exercises, chamber music and performance pieces.
The extensive Minifiddlers remote teaching programme and videos spread Szilvay's knowledge and enthusiasm around the world.
Through the Minifiddlers in Music Land (Viuluviikarit musiikkimaassa) TV program (1979/86) Colourstrings became a huge hit.