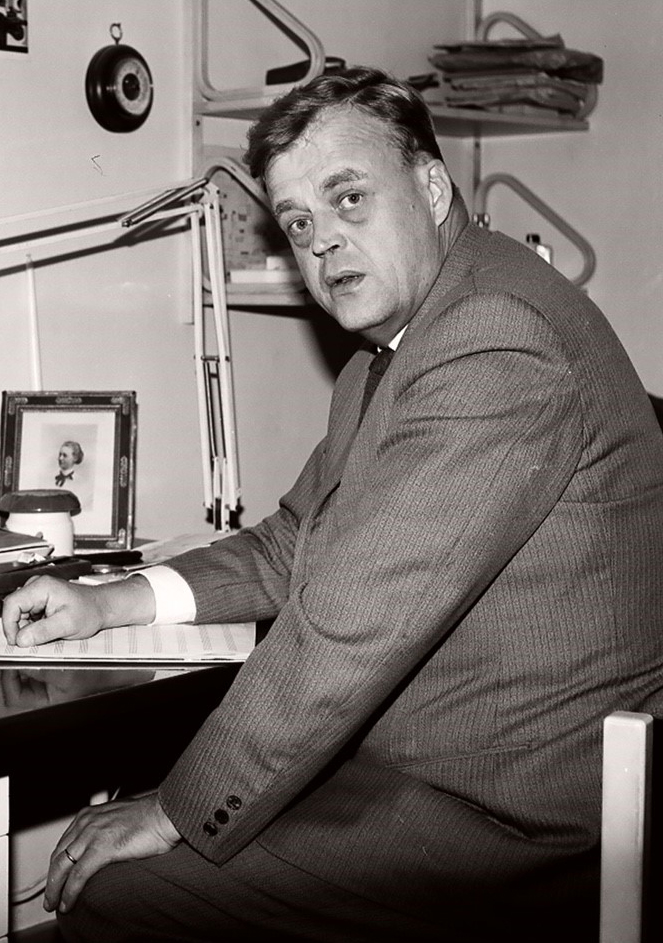 Sipilä, Eero
(1918-1972)
Eero Sipilä (27.7.1918-18.5.1972) was a composer, pedagogue, organist and choral conductor. During his studies in music he received tuition from Leevi Madetoja, Sulho Ranta and Aarre Merikanto. He made his career as a teacher and pedagogue but was active as a musician and composer throughout his life.
The main genres in Sipilä's oeuvre are his choral works, organ pieces and chamber music. His breakthrough work was Super flumina Babylonis for mixed choir dating from 1963. Harald Andersén was an eager advocate of Sipilä's music and conducted all of his choral works during the coming years with the Radio Chamber Choir and the Klemetti Institute Chamber Choir. The works include e.g. Miserere (1965), Fot mot jord (1969) and Himmel och jord skola förgås (1969).
One of the cornerstones in Sipilä's vocal music is the song cycle Schein und Sein (Ulkokuori ja todellisuus, 1966) to the texts by Wilhelm Busch. Other important works include Te Deum laudamus (1967–69) for chorus, soloists and orchestra.
During his last years Eero Sipilä focused more and more into instrumental music. His last completed work was the string quartet Lux aeterna (1972) – a work which Sipilä himself considered his main composition.