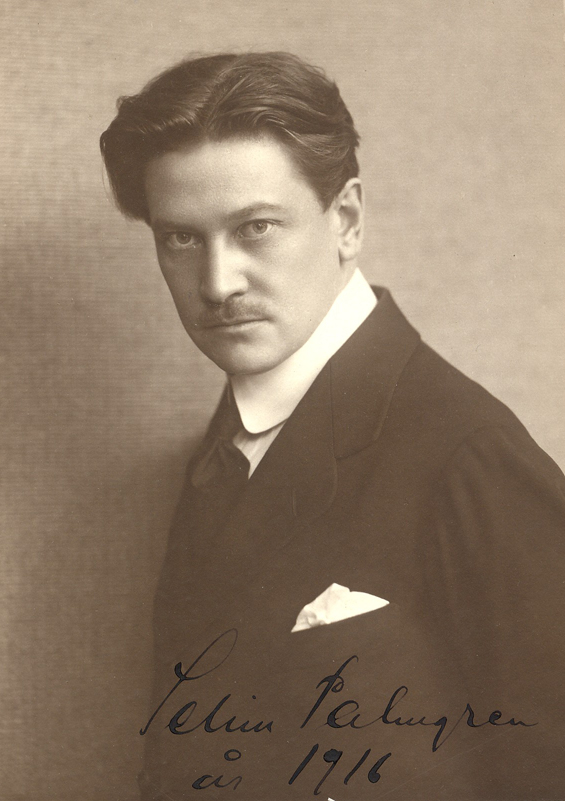 Palmgren, Selim
(1878-1951)
Selim Palmgren (16.2.1878-13.12.1951) was a composer, pianist and conductor. He studied with Martin Wegelius, Petzet, Melcer-Szczawiński and Karl Ekman (piano) at the Helsinki Music Institute in 1895–99 and continued his studies in Germany and Italy under Conrad Ansorge, Wilhelm Berger and Feruccio Busoni. Back in Finland he held appointments as conductor of the Helsinki University Chorus, for which he composed several partsongs. From 1909 to 1912 he conducted the orchestra of the Turku Musical Society, after which he worked solely as a composer and pianist.
Palmgren undertook several extensive European tours and was also accompanied by his first wife Maikki Järnefelt. In 1920–21 Palmgren toured in the USA and in 1923 he was appointed to teach composition at the Eastman School of Music. He was also Professor of Harmony and Composition at the Sibelius Academy, Helsinki in 1936–51. In 1950 he received an honorary doctorate from the Helsinki University.
Palmgren's music for the piano is distinguished by a real insight of the instrument, a remarkable faculty for suggesting definite and widely contrasted moods and an agreeably proportionate mixture of melodic, harmonic and rhythmic invention. His five piano concertos are in the tradition of Liszt and Rachmaninoff, and the second, Virta ('The River', 1913), became an international success following its performance in Berlin by Ignacy Friedman under the composer's baton. Palmgren's gift in catching the essence of an impression is displayed at its best in character pieces, such as the 24 Preludes for Piano dating from 1907. In addition to piano music, Palmgren wrote a large number of choral music, sometimes with a strong national flavor.
Fennica Gehrman has published most of Palmgren's music, including the vocal works, works for solo piano, orchestral works and the Piano Concertos Nos. 1 and 5.