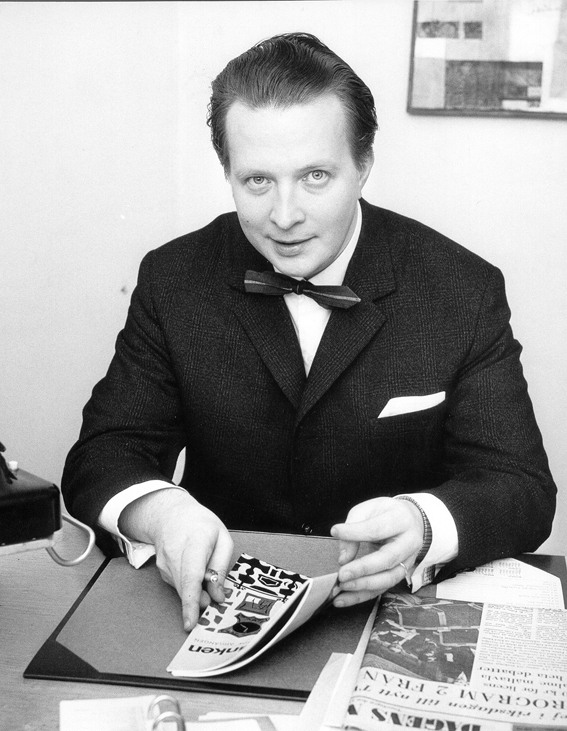 Nummi, Seppo
(1932-1981)
Seppo Nummi (1932-1981) was a composer, critic and music administrator. He studied composition with Yrjö Kilpinen in 1949–54 and made several study trips abroad, e.g. to China, Italy, France and Germany. He worked as librarian at the Sibelius Academy, music critic of the daily papers Kauppalehti and Uusi Suomi, programme director of the Jyväskylä Arts Festival and director of the Helsinki Festival. He retired in 1977 and moved to Rome, where he devoted himself to composition.
His belief in music as a social force was reflected in his many activities: he was founding member of the Finnish Music Library Association and the Finnish section of Jeunesses Musicales, and he introduced the concept of the modern art festival to Finland. As a writer he had a special talent for exciting public debate.
Before his involvement in music administration Seppo Nummi occasionally performed as an accompanist of lieder. He carried on the tradition of the German lied, citing Schumann, Wolf, Kilpinen and the Italian Renaissance madrigal as his main sources of inspiration. He wrote about 250 songs on ancient Chinese poetry (e.g. Li-Tai-Po, Jyan-Tsen and Tu-Fu) and on contemporary Finnish poetry. Other works included five madrigals (1959–60), chamber music and piano pieces.
Fennica Gehrman has published Nummi's vocal works including the song cycle Vuoripaimen (Der Berghirt).