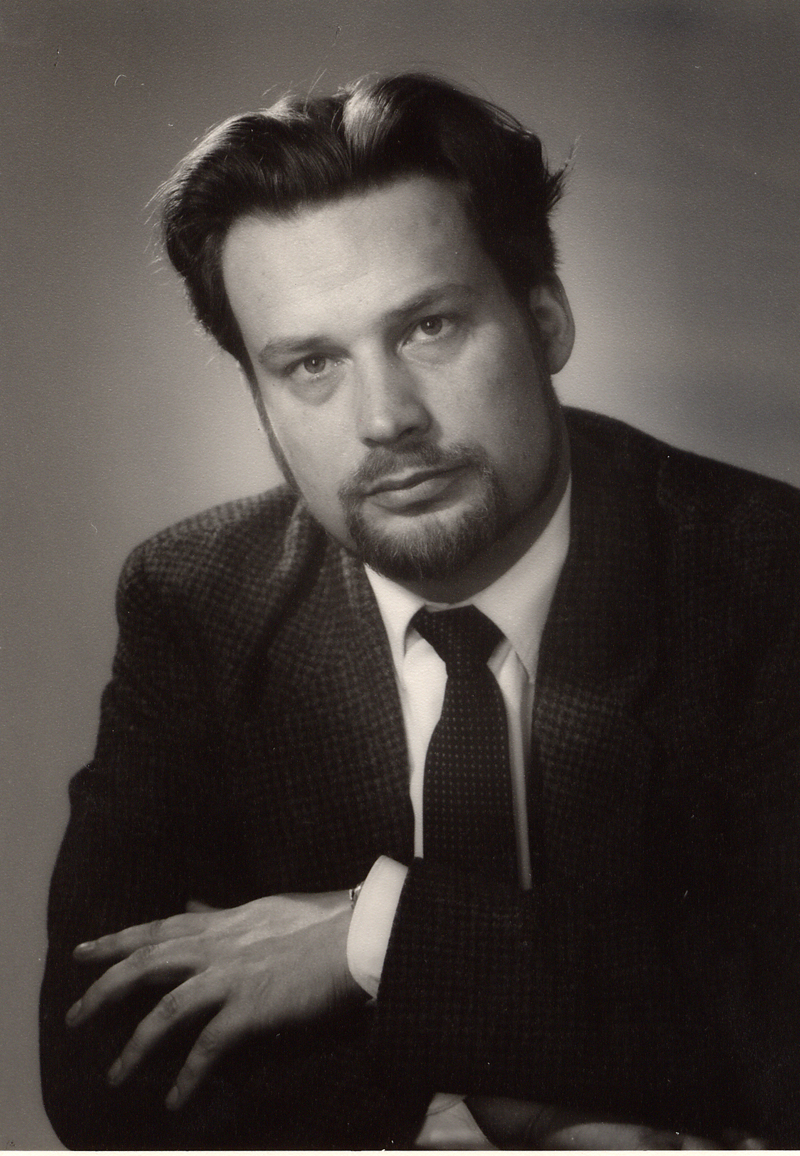 Meriläinen, Usko
(1930-2004)
Usko Meriläinen (27.1.1930-12.11.2004) was one of the figureheads of post-war Finnish modernism whose music has, while changing in style with the passing of the decades, systematically incorporated certain inherent features such as a passion for rhythmic diversity and a love of instrumental brilliance.
Meriläinen studied conducting at the Sibelius Academy under Leo Funtek and composition under Aarre Merikanto. He attended summer courses in Darmstadt and continued his studies in Switzerland under Vladimir Vogel during the latter half of the 1950s. When Meriläinen emerged as a composer his musical idiom was governed by neoclassial ideals. During the 60s Meriläinen went through a brief dodecaphonic period after which he developed a method that he called character technique. According to Meriläinen the second piano sonata of 1966 just seemed to represent character technique of its own accord, and this has had a great influence on his later piano works.
In addition to his five symphonies and extensive chamber music output Meriläinen is known above all for his expressive concertos and instrumental music. Works such as his Kinetic Poem for piano and orchestra, Visions and Whispers for flute and orchestra, Letter to the Cellist, and Concerto for Guitar and Orchestra are good examples of his unique way of combining the roles of soloist and orchestra. One of his most popular and most frequently performed instrumental works is Summer Sounds for flute and grasshoppers composed in 1979. Meriläinen's five piano sonatas are among the finest in the Finnish piano litterature. Piano Sonata No. 5 dating from 1992 is closely linked with Meriläinen's other recent works, in which small gestures of expression have taken on ever greater significance.
Meriläinen was an artist for whom music had to obey the emotional voice of intuition. Though he regarded roles and technique as important, as an artist he needed to be able to control them, not the other way round. Throughout his composing career he remained faithful to his ideals. The journey from the kinetic-poetic piano pieces to the symphony so difficult for many a modernist was as natural for him as, say, the inner organic growth of his flute period into one of the most beautiful entities in his oeuvre.
Usko Meriläinen made his mark on the contemporary scene not only in his music but also as chairman of organisations and events ranging from the Society of Finnish Composers to the Tampere Biennale, the festival of contemporary music founded by him.
Concerto for Guitar and Orchestra
(1991)
2(II+picc)121(I=cfg)-0110-03-hp-cemb-str Percussion: 4 Tom-toms (2 small), 2 Bongos (large & small), Tambourine, 2 Suspended cymbals, Friction cymbal, Thai gong, Crotales, Marimba (large), Triangle, Claves, Wood blocks, Temple blocks, Sandpaper bloscks, Metal block, Cowbells, Cabasa, Whip, Castanets, 2 Maracas, Guiro, Wind chimes
Duration: 20
Concerto No. 2 for Piano and Orchestra
(1969)
3(II+picc.III=picc).2(II+c.ingl)3(III=bcl)3(III=cfg)-4331-12-str Percussioni: Marimba, Piatto, Triangolo, Guiro, Temple Block, Tom-tom, Piatti à 2, Sonagli, Tamburo basco, Tamburo piccolo, Maracas, Tam-tam, Gran cassa
Duration: 19
Concerto per 13
(1971)
for string orchestra
str(43321)
Duration: 15
Dialogues for Piano and Orchestra
(1977)
3232-4230-13-str
Duration: 27
Kinetic Poem for Piano and Orchestra
(1981)
3233-4330-12-str
Duration: 20
Letter to a Cellist / Kirje sellistille
(1987)
for violoncello and ensemble
1(+picc).1.1.0-0000-0.1-str(11111)
Duration: 23
Symphony No. 3
(1971)
for orchestra
3233-4230-12-cel-str
Duration: 28
Symphony No. 5
(1976)
for orchestra
3233-4330-12-str
Duration: 24
Timeline / Aikaviiva
(1989)
for orchestra
3333-4331-14-hp-str
Duration: 20
Visions and Whispers
for flute and orchestra (1985)
for flute and orchestra
3(II,III+picc).2.3.3(III=c.fag)-4.3.3.1-1.3-hp-hpd-str
Duration: 16