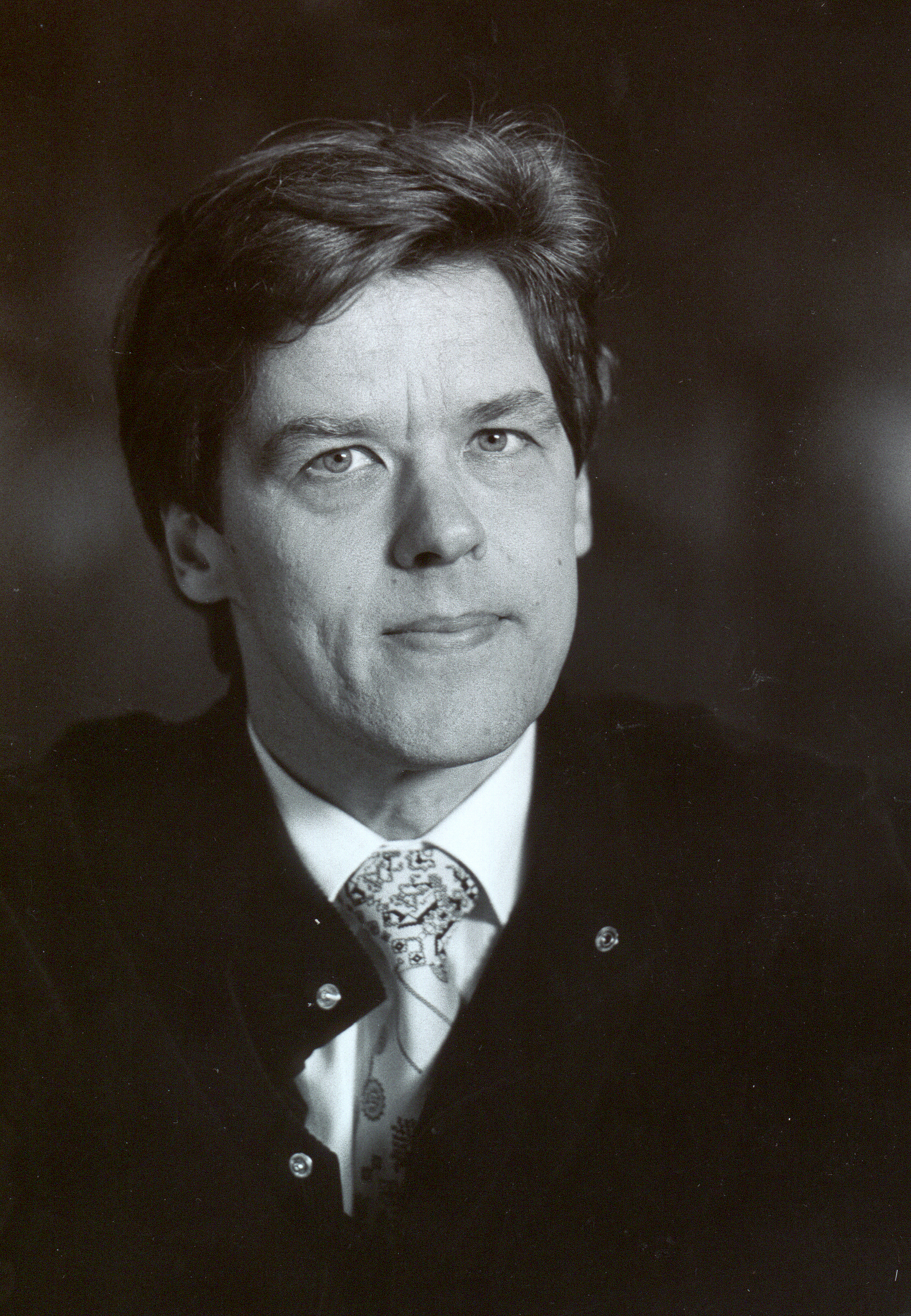 Jokinen, Erkki
(*1941)
Erkki Jokinen (born on 16 October, 1941) studied with Joonas Kokkonen and Erik Bergman at the Sibelius Academy in Helsinki, and with Ton de Leeuw in Bilthoven in 1971. He has been a teacher of music theory and composition at the Sibelius Academy since the early 1980s and occupied the chair of professor of composition in 2001–05.
Jokinen's central output is in instrumental music; while he writes for a variety of combinations, he has shown a special attachment to the accordion. Jokinen's music is characterized by a nervous energy, a keen sense of harmony and colour and by an economy of material that suggests analogies with serialism, while not involving serial techniques as such.
Fennica Gehrman publishes several of Jokinen's works, including Voyage, Voyage 2 and Concerto for Accordion.
Concerto for Accordion and Chamber Orchestra
(1987)
for accordion and orchestra
1010-0000-01-str(22221) Percussione: vibraphone, 3 temple blocks, 2 timbales, 3 tomtoms (medium, low, extra low), triang, crotales, 3 cymbals (susp.)
Duration: 16
Voyage
Concerto for Violin and Chamber Orchestra (1990)
for violin and orchestra
2(II+altfl)02(II+cl.b)0-01-pf-str(33321)
Duration: 15
Voyage 2
Concerto for Chamber Orchestra (1991)
for chamber orchestra
2(I+picc,II+picc)02(II+cl.b)0-0000-01-pf-acc-str(33321)
Duration: 16